Map Unavailable
Date/Time
Date(s) - 05/03/2021
11:00 am - 12:00 pm
Categories
From Condoms to Face Masks: How Thailand beat the AIDS pandemic
Inaugural lecture of a multi-part series tracking the Rise and Fall of Thailand: The Greatest Story in Global Tourism HiSTORY
by Travel Impact Newswire Executive Editor Imtiaz Muqbil, the Asia-Pacific region's leading journalist-cum-historian.
Unique Selling Proposition
NO FINANCIAL SPONSORS – to facilitate frank, independent discussion and debate.
Strong critical thinking approach.
Perfect learning opportunity for Emerging and Recovering Destinations.
​Who Should Attend
Senior Management Executives, Serious Scholars of Tourism History, Policy-makers and Strategic Planners at all levels.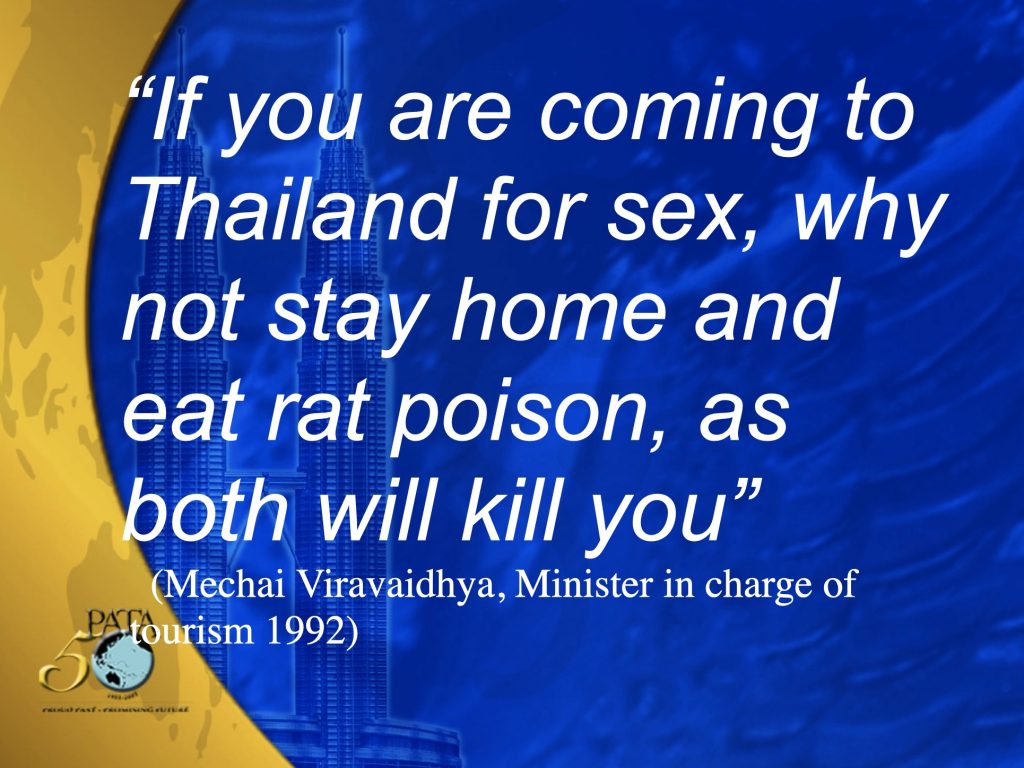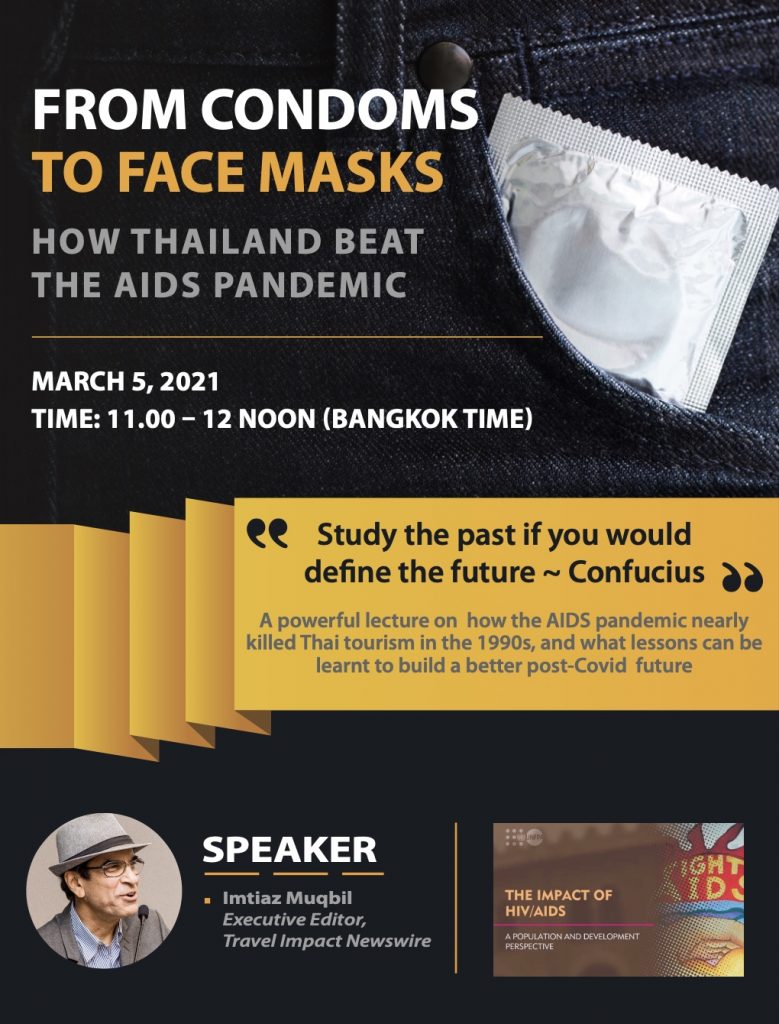 For more information and registration details, please visit: https://www.travel-impact-newswire.com/2021/02/from-condoms-to-face-masks-how-thailand-beat-the-aids-pandemic/